33+ shows to see this week: April 28-May 4
It's the busiest week of the spring season as we move from April into May. On tap this week is a variety of shows spanning everything from rock, noise, punk, and old-time to jazz, classical, tango, and electronica! The new Red Oak Music Series debuts, Ithaca Underground presents two shows, and Duke Ellington is feted with a dance party. Plus, dozens of local bands are performing around the region in the coming days!
Please be sure to check each show's event page for various venue protocols, as well as potential postponement or cancellation information. Stay safe, and enjoy as much live music as you can in the coming days!
Theatrical Strings
Cornell's Midday Music series continues with Thai guitarist Noppakorn Auesirinucroch's "Theatrical Strings," which includes works by Anothai Nitibhon, Marianthi Papalexandri-Alexandri, and Piyawat Louilarpprasert.
When: 12:30 p.m. Thursday
Where: Lincoln B20, Cornell
Cost: free and open to all
Simply Red + More
Richie Stearns and Friends will perform old-time string band music, but this week's event also features a pop-up from Simply Red, featuring classic dishes such as fried chicken, collard greens, mac 'n cheese, and catfish from Mama Red's Comfort Kitchen. All items will be available à la carte until she runs out; take-out will be available.
When: 5-8 p.m. Thursday
Where: South Hill Cider
Cost: free for the music, fee for the food
Taking It EZ
The Electrozone and the Downstairs continue their new series, "EZ Nights," which they call "a vibrant and eclectic showcase of artists and entertainers." This week's artists are Thurbs and bogo la$ik.
Based in Ithaca, Thurbs play modular synthesizers, electronic drums, wah-wah guitars, and sometimes saxophones. Featuring former members of Sun Spells and Underground River, thurbs traffic in krautrock, modal psych, and primitive electronic music along the lines of Harmonia, Akira Ito, Mamman Sani, Delia Derbyshire, Fripp & Eno, and Keith Hudson. Find them at thurbs.bandcamp.com
bogo la$ik is a "badly behaved ipad kid & midwestern werewolf. his work is touch-based and crosses from ambient to unsettling, often in the span of one song."
When: 8-10 p.m. Thursday
Where: The Downstairs (below the Watershed)
Cost: $5
By Request
The Ithaca Concert Band will present "By Request," a concert featuring a variety of works commissioned by the ICB.
When 7 p.m. Thursday
Where: Vincent Aiosa Auditorium, Newfield Senior High School
Cost: free; donations welcome
Sonic Explorers
Ithaca Underground will present an evening of compositions and electronics from Detroit, Thailand, and Ithaca. Headlining is Detroit-based producer duo I-R (Adam Cuthbert and Daniel Rhode of slashsound records), who "channel electrical modulation through malleable musical forms to construct techno-adjacent grooves and enveloping timbral realms."Also performing is Tacet(i), the duo of Piyawat Louilarpprasert and Noppakorn Auesirinucroch, who focus "on the creation of new compositions from both local and international composers, artists, as well as new works with elements of music technology, improvisatory and interdisciplinary." Rounding out the bill is Amok & OK, the duo of Bubba Crumrine and Amy Zuidema, whose latest work "PAUSE" is a "reflection on art and life's fleeting beauty, backed by a field recording from beneath the Elmira Road bridge, near Buttermilk State Park." Zuidema will premiere Adam Cuthbert's "Interference Continuum," a "musing on "decompression", and the extreme volume of communication occurring around us that set up the feeling of being lost in the digital void, washed over by a torrent of stimuli."
When: 8-11 p.m. Thursday
Where: Soil Factory, 610 Elmira Road, Ithaca
Cost: $8 in advance, available online via Eventbrite; $10 at the door
Practice, Practice, Practice!
Practice at Pete's returns, with host band Secret Service Men (who just celebrated the release of their debut CD "Unity Through Circle Pit") joined by The Cousins (Appalachian garage rock from Cortland) and Motherwort (female folk-punk from the Finger Lakes).
When: 8 p.m. Thursday
Where: Pete's Cayuga Bar
Cost: $5
Musical Medicine
Acclaimed singer-songwriter David Wilcox returns to Central New York. Over 30 years and via more than 20 albums, Wilcox has earned a reputation as one of the folk world's most compelling songwriters, winning fans with his deeply personal yet universal lyrics. His latest album is 2018's "The View From The Edge"; last year, he released the single, "Rest in Peace." Find out more here. Brooklyn-based singer-songwriter Jesse Ruben will open the show.
When: 8 p.m. Thursday
Where: Auburn Public Theatre
Cost: $25, available online here
Piano Passion
Aditya Deshpande presents a senior piano recital, playing works by Chopin, Bach, Roslavets, and Feinberg.
When: 8 p.m. Thursday
Where: Barnes Hall, Cornell
Cost: free and open to all
Dancing for the Duke
The Jesse Collins Quartet will host the Duke Ellington Birthday Dance Party featuring guest vocalists Marcie Beaton and Wayne Gottlieb joining the band – Chris Gibbons, Benjamin Miller, Michael Wellen, Joel Beaton, Liam Summers – for a night of dancing, revelry, and music from one of the 20th century's most gifted composers.
When: 6-9 p.m. Friday
Where: Brooktondale Community Center
Cost: $5 in advance via Eventbrite, $7 at the door
Organic Electronica
Hailing from Portland, Oregon, Yak Attack's sound is self-described as "organic electronica" featuring "skillful playing, live loops, and tightly constructed songs combined with raw improvisation to build high-energy and uplifting music from scratch, where every note is played and recorded live." The power trio released "Safety Third" on Ropeadope Records in 2018 and currently recording its fourth full-length album. Find out more here.
When: 9 p.m. Thursday
Where: The Upstairs
Cost: $10, available online here
Clash City Rockers
Cinemapolis will present a special limited engagement screening of the newly restored and remastered "Rude Boy," the 1980 film that merges documentary and fiction as it follows roughneck Ray Gange as he drops his Soho sex-shop job to roadie for The Clash. "Ray, a difficult, sometimes reactionary subject and a foil to the band's idealism, plays observer to The Clash's legendary 1978 Rock Against Racism concert in London's Victoria Park and their studio recording of 'Give 'Em Enough Rope.' Set against a background of riots, racist and anti-racist demos, and police hostility towards Black British youth, this unforgettable, absorbing film portraits a UK on the brink of Thatcherism, and a moment when subcultural shock troops met those of a rising right wing in the streets." See a trailer here:
Where: Cinemapolis
When: Opens Friday, screenings at 7:20 p.m. daily except at 2 p.m. Sunday
Cost: $10.50
Going for Baroque
NYS Baroque presents "A Grand Sound," featuring German and Italian music of the 17th century for vocal ensemble with violins and trombones. "This glorious repertoire features virtuosic turns for violins and the thrilling timbres of early trombones, or sackbuts. Our concert includes instrumental music as well as intimate sacred music for singers. Some of the composers are well known, such as Dietrich Buxtehude and Heinrich Schütz. However, we will also introduce our audiences to some new names, composers like Ignatio Donati and Gasparo Casati; perhaps these performances will be the first in several hundred years!"
When & Where: 7:30 p.m. Friday, First Unitarian Universalist, 109 Waring Road, Syracuse; 7:30 p.m. Saturday, First Presbyterian Church, 315 N. Cayuga St., Ithaca,
Cost: Tickets are $25 for adults, $10 for students, and $15 for the virtual event online May 18-June 19, available here.
Making Arrangements
The Ithaca College Jazz Ensemble performs its annual "Arranger's Holiday" concert, showcasing the work of students from Jazz Arranging II class: "Nica's Dream," arr. David Florentin; "Tank!" arr. Robert Irvin; "Bolivia," arr. Drew Martin; and "I Could Write a Book," arr. Nick Peloso.
When: 8:15 p.m. Friday
Where: Ford Hall, Ithaca College
Cost: free and open to all
Love in Store
Ithaca singer-songwriter Harry Nichols (Noon Fifteen, the Whiskey Crisis) is marking the 10-year anniversary of his solo debut, "Love en Route," with a live-streamed acoustic performance of the album. "Thanks to those who gave this bad boy a listen at some point in the past 10 years," he writes. "Listening back, I occasionally cringe through musical and lyrical choices I've outgrown, but I'm still proud of the album's honesty and sense of fun. Music is a lifelong thing for me, and I hope you'll continue to stick around for what comes next. Until then, join me as I play these tunes live online."
When: 8:30 p.m. Friday
Where: online
Cost: Free
Double Whammy
The Gabe Stillman Band returns to downtown Ithaca. Based in Williamsport, Pa., the trio draws from the blues as well as other branches of Americana. Stillman's first two albums, "The Grind" and "Flyin' High," the latter on which he's backed by the Nighthawks, have been followed by his latest album, "Just Say the Word." They'll share the show with Mungion, a funky progressive jam band from Chicago.
When: 9:30 p.m. Friday
Where: The Upstairs
Cost: $10, advance tickets available online here
Up from Virginia
Hailing from Richmond, Va., Erin and The Wildfire will bring their blend of pop, funk, and soul to downtown Ithaca. Fronted by Erin Lunsford, whose lyrics are "often deeply personal, focusing on her journey through struggles with body acceptance and self-love," the band also includes Ryan Lipps (guitar), Nick Quillen (drums), and Matt Wood (bass), along with keyboardist Stephen Roach. The band's latest release is "Touchy Feely," which was produced by acclaimed songwriter and producer Matthew E. White. Learn more here.
When: 10 p.m. Friday
Where: The Range
Cost: $5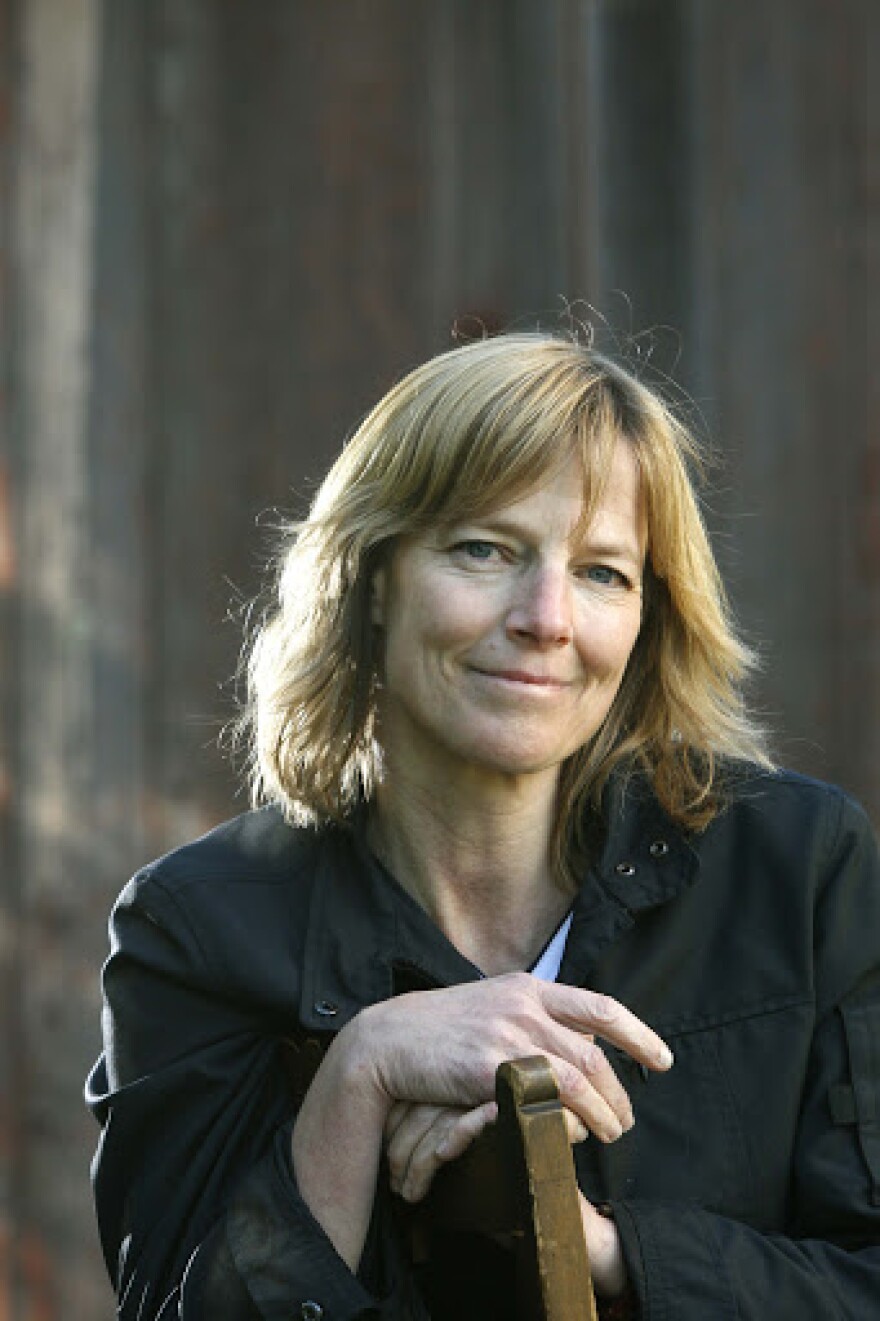 A Red Oak Grows
The Lime Hollow Nature Center and the Center for the Arts of Homer have partnered together to present the Red Oak Music Series – a new outdoor, family-friendly, free monthly music series running from April to September 2022. The series kicks off with Colleen Kattau, an award-winning bilingual vocalist songwriter who stirs listeners with her clear voice, collective spirit, and rhythmic sensibility. She'll be joined by her band, Dos XX. Find out more about the series here.
When: 12-4 p.m. Saturday
Where: Lime Hollow Nature Center, 3277 Gracie Road, Cortland
Cost: free
Paying Homage
The Ithaca Community Orchestra, under the direction of Mr. Aaron Burgess, will present a concert titled "Homage." The ICO Wind Ensemble will perform Franz Schubert's Little Symphony for Winds. The full orchestra will then present "Overture in C Major" by Fanny Mendelssohn Hensel followed by "Le Tombeau de Couperin" by Maurice Ravel. The final work on the program is Felix Mendelssohn Bartholdy's "Symphony No. 5 in D Major, Op. 107," aka "Reformation." In addition to the performance, the orchestra will be hosting a silent auction for two pieces of artwork by Irina Kassabova, a violinist in the orchestra.
When: 4 p.m. Saturday
Where: Hangar Theatre
Cost: A recommended donation of $7 will be accepted at the door, and children are admitted free of charge.
Windy City Blues
Chicago Blues Hall of Fame artist Michael Charles and His Band returns to take fans on guitar-driven journey through thirty-nine years and thirty-eight releases of original music. A native of Melbourne, Australia, Charles moved to the U.S. in 1990 and carved out a reputation as a fiery bluesman. Find out more here.
When: 7 p.m. Saturday
Where: Garrett's Brewing Company, Trumansburg
Cost: small cover
String Thing
Richie Stearns and Rosie Newton will showcase their blend of old-time, country, and folk influences in an old-school auditorium along the eastern shore of Cayuga Lake. Known as banjo-playing and singing, founding member of the Horse Flies and Donna the Buffalo, Stearns has played with many other artists, from Pete Seeger and Joan Baez to Billy Bragg and Wilco, David Byrne and Natalie Merchant. Newton has been increasingly recognized as a fiddler, singer and accordion player with her Cajun-Americana band, Rose and the Bros, who release their second album next week.
When: 7:30 p.m. Saturday
Where: Morgan Opera House, 370 Main St., Aurora
Cost: suggested donation is $10
Groove Collision
Rochester-based EDM rock band Roots Collider rolls down to Horseheads to showcase its propulsive style that blends live riffing with electronic beats and samples. "Think of if Rage Against the Machine & The Beastie Boys went to an illicit warehouse rave and collaborated with all of the DJs from EDM's golden era of the 1990s." Uncle Uku & The Guise open the show.
When: 7:30 p.m. Saturday
Where: The L, 116 Breesport Road, Horseheads
Cost: $10, available online here
Cartoon Hallucinations
Strong Maybe concludes its April residency in downtown Ithaca, performing on Saturday nights for the entire month. The Ithaca-based band includes Matthew Saccuccimorano (drums), Mark Wienand Karlsen (saxes and flute), and Chad Lieberman (keyboards), who have created a sound they describe as "mostly improvised psychotic cartoon animal dream soundtrack music." Their latest release is "Rona," created via file sharing during the lockdown. Hear for yourself here!
When: 8-11 p.m. Saturdays in April
Where: The Downstairs
Cost: $5
Raise the Roof
Journeymen Productions once again hosts its monthly Elevate event, a techno and house music gathering featuring two guest DJs – Vision and TGG – joined by resident DJs Rob Haze, Priest, and Freeze.
When: 8 p.m. Saturday
Where: Forest City Lodge 180, 536 West Green St., Ithaca
Cost: $10, advance tickets available here; Students get $5 off with a college ID at the door
Bluegrass Blanket
Finger Lakes jamgrass favorites Dirty Blanket return to downtown Ithaca. Led by Max Flansburg, the Canandaigua-based band has built up a wide following throughout the region with its lively stage show and stellar musicianship. Check them out
When: 9 p.m. Saturday
Where: The Upstairs
Cost: $10 in advance, $15 at the door
Tiger Blood
Double Tiger returns to downtown Ithaca, this time with a full band on board, for a "Soul Shakedown Party." Frontman Jay Spaker will be joined by members of Jimkata, Mosaic Foundation, John Browns Body, Analogue Sons, The Comb Down, and the Sim Redmond Band for an evening of celebration and reconnection. DJ Hill will share the night.
When: 10 p.m. Saturday
Where: The Range
Cost: $10
Tango Time
The Cornell Chamber Orchestra, under conductor Michelle Di Russo, will welcome guest artist Juan Pablo Jofre on bandoneon. The program includes Jofre's compositions "Universe for String Orchestra and Bandoneon," "Tangodromo for String Orchestra and Bandoneon," and Jofre's arrangement of Piazzolla's "Adios Nonino." A native of San Juan, Argentina, Jofre has been highlighted by the New York Times and praised as one of today's leading artists by Great Performers at Lincoln Center. His music has been recorded by the London Symphony Orchestra, multiple-time Grammy winner Paquito D' Rivera, Orpheus Chamber Orchestra, and choreographed/performed by (Principal Dancer of the American Ballet Theatre) Herman Cornejo, among others.
When: 3 p.m. Sunday
Where: Bailey Hall, Cornell
Cost: free and open to all
Sounds for Spring
The Finger Lakes Chamber Ensemble will present its Spring Concert, which will include Mozart's "Duo for Violin and Viola in G, KV 423" and "Piano Quartet in E-flat, KV 493," and Beethoven's "Seven Variations from Mozart's "Magic Flute" for Cello and Piano, WoO 46." The performers include: Janet Sung, violin; Roberta Crawford, viola; Stefan Reuss, cello; and Michael Salmirs, piano.
When: 4 p.m. Sunday
Where: Unitarian Church of Ithaca
Cost: $10-$25, available online here; tickets will be sold at the door if there are seats available (cash or check only.)
Bring the Noise
Ithaca Underground will present an evening of harsh noise, industrial power electronics, and tectonic meditation drone, featuring touring acts Compactor and Retribution Body. Compactor comprises "mostly obsolete machinery, manipulated by an anonymous figure known as The Worker for the Waste MGT corporation. The sounds of the machinery form soundtracks to the daily grind in the urban wasteland. Each Audio Work Document has a different subject and corresponding sonic focus, often some aspect of work and/or technology." M Azevedo (b. 1977) is a Providence, Rhode Island-based composer, mastering engineer, and acoustician. "Their work as Retribution Body uses custom subwoofers and modular synthesizers auralizing the architecture of performance spaces though dense fields of standing waves, crafting work that is simultaneously minimalist and overwhelming." Also on the bill are local acts Food Pilland Prayer Rope.
Where: Soil Factory, 610 Elmira Road, Ithaca
Cost: $10 in advance, available online via Eventbrite; $12 at the door
MAQ Attack
South Hill Cider's Monday Night Jazz series returns this week with MAQ, a quartet that performs everything from classic and modern jazz to Brazilian bossa and folk music. The lineup includes Eric Aceto (violin), Harry Aceto (bass), Doug Robinson (guitar, vocals), Chad Lieberman (accordion), and Charlie Shew (percussion). Learn more here.
When: 5:30-8:30 p.m. Monday
Where: South Hill Cider
Cost: free
Birthday Bash
Cornell faculty members Ariana Kim (violin), John Haines-Eitzen (cello), and Lucy Fitz Gibbon (soprano) are joined by Boston Symphony Orchestra violist Danny Kim to present "Birthday Bash" with works by Earl Kim, Stanislaw Skrowaczewski, Peter Child, and Beethoven.
When: 7 p.m. Monday
Where: Moakley House, Cornell
Cost: free and open to all
Pianos on Parade
Piano studio recital of students of Ryan McCullough and Andrew Zhou (Part 1): The first of two recitals from the McCullough and Zhou studios, featuring diverse selections from the piano repertoire. (Part 2 will take place at 8 p.m. Saturday, May 7, also at Barnes Hall.)
When: 8 p.m. Tuesday
Where: Barnes Hall, Cornell
Cost: free and open to all
Fueled by the 40s
Annette Richards performs a Midday Music for Organ program titled "Circa 1940." Exploring the conception of Cornell's Aeolian-Skinner organ as a microcosm of diverse musical worlds that look towards Europe even while expressing a uniquely American organ aesthetic, this program brings together music composed in a roughly 10-year period around the organ's completion in 1940. The concert includes: from England, Herbert Howells' "Master Tallis's Testament" (1940), from France the music of Jehan Alain (killed in 1940 in the trenches of the second world war at the age of 29), and finally, from the U.S. but with a wry glance across the Atlantic, the ever-popular "Variations on America" by Charles Ives, arranged by the composer for the organ at the encouragement of the legendary E. Power Biggs, in 1949.
When: 12:30 p.m. Wednesday
Where: Sage Chapel, Cornell
Cost: free and open to all
From the Cusp
Cornell DMA keyboardist Nathan Mondry, accompanied by violinists Rafa Prendergast and Nic Vigilante with cellist Cullen O'Neil, will present a snapshot from the mid-18th century, when the keyboard soundscape was one of uncertainty and experimentation and the piano was at the cusp of "triumphing" over the harpsichord. The program includes compositions by Balbastre, J.C. Bach, and Haydn, performed on Cornell's replicas of the Gottfried Silbermann 1749 piano and Jacques Germain 1785 harpsichord.
When: 8 p.m. Wednesday
Where: A.D. White House, Cornell
Cost: free and open to all
More Events
Louiston is at Atwater Winery at 5-8 p.m. Thursday
Aiken is at Cortland Beer Company at 6 p.m. Thursday
The Scale House Brewery hosts its weekly Open Mic Night at 6-9 p.m. Thursday
Benny T brings his Open Mic Posse back to The Ridge in Lansing at 6:30 p.m. Thursday
The Vinyl Lounge continues its weekly residency at Trumansburg's Atlas Bowl at 7-10 p.m. Thursday
The Soul Benders are at Hopshire Brewing at 6-8 p.m. Friday
Laura Thurston is at Grist Iron Brewing at 6-9 p.m. Friday
The Gabe Stillman Band is at Two Goats Brewing at 6 p.m. Friday
Tyler Levs, Just Joe, and the Ende Brothers are at Homer Hops at 6-9 p.m. Friday
FAR Trio is at Cortland Beer Company at 8 p.m. Friday
The Due South Band is at Little Venice in Trumansburg at 9:30 p.m. Friday
The Small Kings are at Hazlitt 1852 Vineyards at 1-4 p.m. Saturday
Hannah Martin and Bob Keefe are at Treleaven Winery at 1-4 p.m. Saturday
Liam Lawson, Penelope Voss, and Alison Wahl are at Brookton's Market at 3 p.m. Saturday
Tonebyrds are at Chateau Dusseau at 3 p.m. Saturday
Marv Williams is at Two Goats Brewing at 4 p.m. Saturday
The 86ers return to Stone Bend Farm at 4-7 p.m. Saturday
Greg McQuade is at Homer Hops at 6 p.m. Saturday
Six String Shotgun is at Summerhill Brewing at 6-8 p.m. Saturday
The Ampersand Project is at Grist Iron Brewing at 6-9 p.m. Saturday
The Tribal Revival Duo is at Treleaven Winery at 1-4 p.m. Sunday
Clint Bush is at ONCO Fermentations in Tully at 2 p.m. Sunday
Caleb Liber is at Solera Tap House at 2-5 p.m. Sunday
Rob Ervin is at Chateau Dusseau at 3 p.m. Sunday
Jasperoo is at Brookton's Market at 3-5 p.m. Sunday
Big J Blues is at Press Bay Alley at 6-9 p.m. Monday
The Center for the Arts in Homer hosts its weekly Open Mic Night at 7 p.m. Tuesday
Sacred Root Kava Bar and Tea Lounge hosts its weekly Open Mic Night at 7 p.m. Wednesday
Jeremy Bussman hosts the weekly Open Mic Night at the Upstairs at 7-10 p.m. Wednesday