38+ shows to see this week: August 17-24
The Decemberists and Wilco play at Beak and Skiff, Mary Chapin Carpenter comes to the Smith Opera House, the Chenango Blues Festival returns to Norwich, and the Great New York State Fair kicks off in Syracuse! Plus, dozens of local bands are playing around the area in the coming week!
Please be sure to check each show's event page for various venue protocols, as well as potential postponement or cancellation information. Stay safe, and enjoy as much live music as you can in the coming days!
And for a more extensive roundup of upcoming shows around the Finger Lakes and beyond, check out this curated list here!
(Note: the concerts are listed below in chronological order)
Tower of Song
Cinemapolis continues its screening of "Hallelujah: Leonard Cohen, A Journey, A Song." Directed by Daniel Geller and Dayna Goldfine, the film is a "definitive exploration of singer-songwriter Leonard Cohen as seen through the prism of his internationally renowned hymn, 'Hallelujah.' This feature-length documentary weaves together three creative strands: The songwriter and his times; the song's dramatic journey from record label reject to chart-topping hit; and moving testimonies from major recording artists for whom 'Hallelujah' has become a personal touchstone. Approved for production by Leonard Cohen just before his 80th birthday in 2014, the film accesses a wealth of never-before-seen archival materials from the Cohen Trust including Cohen's personal notebooks, journals and photographs, performance footage, and extremely rare audio recordings and interviews."
See the trailer here:
When: runs through Thursday, Aug. 18
Where: Cinemapolis
Cost: $9.50, tickets available here
Perfect Pair
Santana and Earth, Wind and Fire bring their "Miraculous Supernatural" tour to Syracuse, ready to showcase the hits that made them famous: "Smooth," "Oye Como Va," and "Smooth" for Santana; "September," "Getaway," "Shining Star" and many more for EWF.
When: 7 p.m. Wednesday
Where: St. Joseph's Health Amphitheater at Lakeview, Syracuse
Cost: $24 and up, available online here
String Fling
"A multi-generational string band with roots in traditional American old-time music, Wicked Children plays traditional and new, Appalachian-style fiddle music with a focus on strong fiddling and a compelling groove. Members of the band are: Judy Hyman (fiddle) and Jeff Claus (banjo uke and guitar) of The Horse Flies; brothers Gus (fiddle, guitar, and banjo uke) and Huck (fiddle and percussion) Tritsch, of Wicked Chicken and Gus is now in Jake Blount's band; Sam Schmidt (guitar) of Willie Watson's band, Lloyd Graves (banjo) of Lloyd's Boys; and Jason Zorn (bass) of lots of bands. Huck and Gus placed 1st and 2nd, respectively, in the 2019 youth fiddle contest at Clifftop Appalachian Festival in WV, and Gus won best original fiddle tune. Also, a slightly different configuration of Wicked Children (including Gus, Huck, and Jeff) placed second in the neo-trad band category."
When: 5:30-8:30 p.m. Thursday
Where: South Hill Cider
Cost: free; donations welcome
Summer Vibes
The Empire Kings return to the Downtown Ithaca Summer Concert Series – the Ithaca-based hiphop group includes Ave Mack (emcee), DJ Cdz Nutz, Tweaky (emcee), and Izzy B (emcee). "The group takes pride in being a clear illustration of hip-hop culture from music to art. Our music is versatile, meaning we create music about the current events in our broken world to songs that make you want to dance. We tend to have high energy and intense music and performances because we take pride in putting on an unforgettable show."
When: 6-8 p.m. Thursday
Where: Bernie Milton Pavilion, The Commons
Cost: free
Night Moves
The Ithaca Night Bazaar returns for its monthly residency at the Ithaca Farmers Market Pavilion. This edition will feature Bella's Bartok (frenetic Balkan rockers who have impressed in previous Ithaca visits), SunDub (Brooklyn-based reggae rock), and Road Man (the musical project of Jon Petronzio that has released two albums showcasing a mix of rock, pop, and reggae. The bazaar also will feature sets from Parlor City Burlesque, and more than 30 craft, food, and beverage vendors set up in the market's stalls. "Our goal is to support local and regional doers and dreamers, celebrate our beautiful natural surroundings, and party with a diverse range of creative and inspiring people," say the bazaar's organizers. Read more about the Ithaca Night Bazaar here!
When: 6-11 p.m. Thursday
Where: Ithaca Farmers Market Pavilion
Cost: $15-$25, advance tickets are available online here.
Rocking on the Waterfront
The Town of Lansing's "Music in the Park" summer concert series continues at Myers Park, with City Limits bringing its powerhouse blues-rock sound to the east show of Cayuga Lake. The band includes several veterans of the local music scene: singer Andy Lockwood, guitarist Dan Paolangeli, bassist Lisa Bloom, drummer Glen Porter, and horn players Robert Sarachan, Jim Hull, and Bob Porter.
When: 6:30 p.m. Thursday CANCELED!
Where: Myers Park, Lansing
Cost: free for Lansing residents, small entry fee for everyone else
Ready for Release
Ithaca indie-rockers Chimes of Bayonets are back at it again with a new 7" split with Buffalo's own Personal Style. They'll be joined by local favorites Cobra Cadaver for this all-ages show, courtesy of the Practice at Presents crew. Plus: free tater tots!
When: 7 p.m. Thursday Where: Sacred Root Kava Lounge & Tea Bar
Cost: free!
Rock Musical
The Hangar Theatre will present "Trans Am," a new rock musical, in which "Lisa Stephen Friday takes a journey through her past where she discovers what makes her the happiest, being her true self at any cost. Seeking self-actualization, respect, and community with microphone and guitar in hand, 'Trans Am' features the music of cult-favorite glam rock band Lisa Jackson & Girl Friday as she explores her own personal trans experience." Directed by Fred Berman, the show features local musicians Emma Vulnerability (bass), Sarah Schardt (drums), and Colleen Countryman (keyboards, with music rirector Ada Westfall on Guitar and Lisa Stephen Friday on vocals. "Following every performance of 'Trans Am' there will be a brief guided conversation with the audience to share feedback with the artistic team about this new work in development."
When: 7:30 p.m. Thursday-Saturday, 2 p.m. Sunday
Where: The Hangar Theatre
Cost: $18, available online here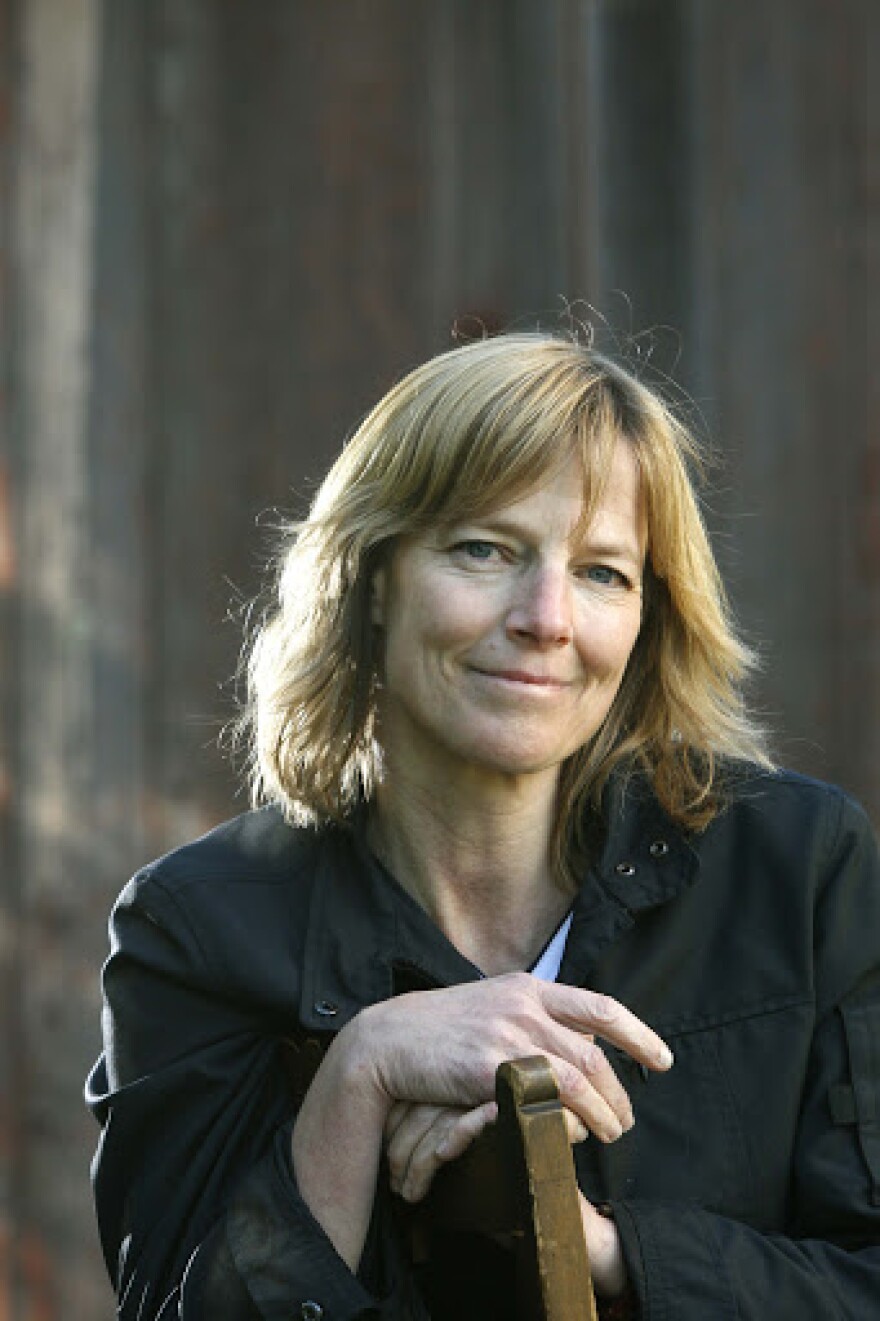 We All Scream
So Good Ice Cream Stand and the Center for the Arts of Homer have teamed up to bring you the So Good Music Series every Thursday through September. This week's act is the Colleen Kattau and Dos XX, a long-running, socially conscious folk-rock band hailing from Cortland. So Good will feature "adult only" specialty ice cream for those 21 and up. Bring a chair or two to enjoy the show.
When: 7 p.m. Thursday
Where: 5 South West St., Homer
Cost: free
Summer Jazz
The Marriott Summer Jazz Series continues at Monks on the Commons with the trio of Mike Titlebaum, Catherine Gale, and Theo Curtin joining forces for an evening of standards and more.
When: 8-10 p.m. Thursday
Where: Monks on the Commons
Cost: free; donations welcome
Let's Get Liquified
The new weekly "Liquid Thursdays" continues at Liquid State Brewing Company, with host Cooper Casterline (Double Tiger and New Planets) joined by a series of rotating musicians and DJs for "an evening of live music, dance, and a full multi-media funky experience." Composer-sound scientist Josh Oxford is this week's special guest.
When: 9 p.m. to midnight Thursday
Where: Liquid State Brewing Company
Cost: $5
After Party
Fabi returns to the Upstairs to host the official after-party for the Ithaca Night Bazaar for a night of ElectroTropicalia. "This world music experience was born of the multicultural tapestry of Miami music and has grown to include Afro-Columbian references of folklore and original roots. Layered percussion, galloping rhythms, and a fearless improvisational heart will take you on a journey to the homes of your ancestors, while FABI's lyrics proclaim the dream of a hopeful future." Expect some special guests and impromptu collaborations.
When: 11 p.m. Thursday
Where: The Upstairs
Cost: $10
Blues in Abundance
The 29th annual Chenango Blues Festival returns this weekend to Norwich, offering two days of blues. Friday night, which is free to attend, will feature the Hi-Jivers, Popa Chubby, and Angel Forrest. Saturday's lineup will feature Jimmie Vaughan, Nick Moss with Dennis Gruenling, Altered Five Blues Band, Annika Chambers, and the Misty Blues Band on the Infield Stage, and Southern Avenue, Teresa James & the Rhythm Tramps, EG Kight Trio, and Corey Harris and Cedric Watson on the Tent Stage. See the full schedule here.
There's also a free pre-festival show at 7 p.m. Thursday, featuring Mike Zito's Big Band and the Nate Gross Band; it's part of the NBT Bank Summer Concert Series at East Park in downtown Norwich.
When: 5-10 p.m. Friday, 11 a.m. to 11 p.m. Saturday
Where: Chenango County Fairgrounds, Norwich
Cost: $45-$80, available online here and at the gate
Master Musicians
Local cello master Hank Roberts returns to South Hill Cider with his new trio, which also includes Chad Lieberman on piano and Ashley Ickes on drums. They will be playing a variety of music from John Coltrane to Thelonious Monk and some original compositions, all with a focus towards incorporating improvisational energy in a multi-faceted variety of ways. Hank may even bring out his grandfather's Jazzaphone Fiddle (one-stringed horn fiddle) to play a couple of tunes."
Richie Stearns will open the night at 6 p.m., followed by Roberts and company at 7:30 p.m.
When: 6-9:30 p.m. Friday
Where: South Hill Cider
Cost: $10 at the door
Lonsky Beat
The Destination return to King Ferry, with the nine-piece band ready to showcase a range of pop, rock, soul, and R&B hits from the late 1960s to the present day. According to the Treleaven folks: "In partnership with LLH (Love Living at Home), we are excited to host this event to promote community engagement and foster relationships. We will be hosting a silent auction beginning at 5 p.m. with various raffles and baskets. Proceeds will help benefit the Love Living at Home movement. For more information about LLH, head to: https://www.lovelivingathome.org/."
When: 6 p.m. Friday
Where: Treleaven Winery, King Ferry
Cost: $10, available online here (Kids 12 and under get in free, but must have a ticket)
Alabama Getaway
Fast-rising country singer Tyler Braden will visit the Southern Tier, ready to showcase his gritty vocals and expressive lyrics. A native of Slapout, Alabama, and a former firefighter now based in Nashville, Braden gained attention for his cover of NEEDTOBREATHE's hit "Brother," which he followed with original songs such as "Love Is A Dead End Road," "Secret," "What Do They Know," "Ways To Miss You," and "Try Losing One." Braden's Warner Music Nashville debut EP, "What Do They Know" (WDTK) is out now. Find out more here. Regional country-rock favorites Chasing Neon and Terry Lee & Double Barrel will open the show.
When: 6 p.m. Friday
Where: The L, 116 Breesport Road, Horseheads
Cost: $15-$250, available online here.
SRB Summer
The Sim Redmond Band continues the Friday Night Farm Jams Series, ready to showcase the infectious blend of folk, pop, African, and Caribbean influences that have made them regional favorites for many years.
When: 6:30-8:30 p.m. Friday
Where: Finger Lakes Cider House
Cost: $10
Summer Sounds
Chamber Music at New Park returns under the direction of Canadian cellist Britton Riley, as "world-class musicians from the International Tchaikovsky Competition, Sphinx Competition, National Symphony Orchestra, Toronto Symphony Orchestra, National Ballet of Canada, Canadian Opera Company, Winnipeg Symphony Orchestra, Richmond Symphony, Cayuga Chamber Orchestra, Sarasota Opera Orchestra, and more unite to present dynamic programs of chamber music in a relaxed and natural venue." See the full schedule here!
When: 7:30 p.m. Friday-Saturday, 3 p.m. Sunday
Where: New Park Event Venue & Suites, 1500 Taughannock Blvd., (Route 89), Ithaca
Cost: $0-$75, available online here
Going Underground
Ithaca Underground presents another cool show of metal/thrash/punk/sludge/grind/noise/psychedelia, this one featuring HIRS (Philadelphia), Fed Ash (Syracuse), Deal With God (Syracuse), and Water Bears (Ithaca). Bring your earplugs and an open mind.
When: 8-11 p.m. Friday
Where: Sacred Root Kava Lounge & Tea Bar
Cost: $10 in advance, available online here; $15 at the door
Blues Blaster
In a just-announced show, bluesman Shawn Kellerman will come to Homer. Known for "pushing the boundaries of traditional blues into modern territory by adding in some soul, funk and rock influences, it would be no understatement to call Shawn Kellerman the 'hardest playing blues guitarist' on the scene today!" Besides releasing three solo albums, Kellerman toured with Lucky Peterson for eight years and also played on Bobby Rush's award-winning "Raw" album. Find out more here.
When: 8 p.m. Friday
Where: Homer Center for the Arts
Cost: $20, available online here
Mixing It Up
MW&MW (Maddy Walsh & Miami Whizzdom) is the dynamo collaboration of Afrobeta and The Blind Spots' Maddy Walsh and Mike Suave, "showcasing the sweet and ever-expanding Miami-Ithaca connection, with many thanks to the mobile LoveFest circus that is Grassroots! DO YOU LIKE TO DANCE?! YES, WE DO! Electro-dance-pop with synth master Smurfio driving the beat, rowdy rock guitar a la El Suavador, and the two leading ladies, Maddy and Cuci, bringing the sparkling sass and soaring vocals. It's yuh birthday, and we're throwing the party."
When: 9 p.m. Friday
Where: The Range
Cost: cover charge
Pickin' and Grinnin'
The SteelDrivers bring their high-energy bluegrass sound to the shore of Keuka Lake. Members include fiddler Tammy Rogers, bassist Mike Fleming, guitarist/vocalist Matt Dame, mandolinist Brent Truitt, and banjoist Richard Bailey. Find out more here.
Note: The Village People show scheduled for Sunday afternoon has been canceled!
When: 3 p.m. Saturday
Where: Point of the Bluff Vineyards, Hammondsport
Cost: $45-$65, available here
Out of Oregon
The Decemberists return to CNY for their "Arise from the Bunkers!" tour. Fronted by Colin Meloy, the Portland, Oregon-based band is known for its "distinctive brand of hyperliterate folk-rock." The band's 2011 album, "The King is Dead," reached No. 1 on the Billboard charts and produced the hit "Down By The Water." Their latest album, 2018's "I'll Be Your Girl" finds them moving in new directions.
Opening the show is Jake Xerxes Fussell, who has "distinguished himself as one of his generation's preeminent interpreters of traditional (and not so traditional) 'folk' songs, a practice which he approaches with a refreshingly unfussy lack of nostalgia."
When: 7 p.m. Saturday
Where: Beak and Skiff Apple Orchards, LaFayette
Cost: $45-$219, available online here
Dungeon Darkness
"After the wildly successful July show headlined by Mortwight, The Electrozone returns with more atmospheric, neoclassical electronics with this incredible lineup:
HERMIT KNIGHT (Rochester, NY) - founder of WereGnome Records and maestro of his unique combination of Fantasy Ambient and Epic Comfy Synth based around solitary nature worship. "[Hermit Knight's] sound mimics vintage film and television soundtracks which have been sitting in basements for decades. Mournful and ecstatic...this is the sound of people having the time of their lives in faded photographs." (Invisible Oranges)
EARTH-RIM WALKER (Flemington, NJ) - Trve NJ Basement Synth. Raw Ambient / Spacey Dungeon Drone from the New Jersey DIY Scene. Earth-Rim Walker's sound is a industrial-tinged lo-fi clash between ominous monophonics and brooding drones.
AVOIDANCE (Ithaca, NY) - the Haunted Dungeon Synth project of E Weber-Han (The Electrozone) and Lexi Turner (Prayer Rope), mixing eerie melodies and otherworldly electronics, steeped in folk horror ambiance."
When: 7 p.m. Saturday
Where: Argos Warehouse
Cost: $10
Silent Cinema al Fresco
The Wharton Studio Museum's 12th Annual "Silent Movie Under the Stars" will feature "Steamboat Bill, Jr." (1928) starring the incomparable Buster Keaton, with live original music by Djug Django, Jr. featuring members of Djug Django and Cloud Chamber Orchestra. It's Wharton Studio Museum's 12th year producing this outdoor end-of-summer screening with live music under the night, in partnership with NYS Office of Parks, Recreation, and Historic Preservation.
When: 8 p.m. Saturday
Where: Taughannock Falls State Park
Cost: free ($5 per car parking fee)
Welcome to the Neighborhood
PorchFest Cortland returns Sunday, with a variety of musical genres represented throughout the afternoon. Performers include Dana Twigg, Colleen Kattau, Genitor, Molly and the Ringwalds, the Cousins, the Rocky Bottom Trio, the X'Plozionz, and many more.
When: 12-5 p.m. Sunday
Where: Van Hoesen and neighboring streets near Suggett Park
Cost: free
30 Years of Rockin'
Tailor Made has been performing in Central New York and beyond for 30 years, and to mark the anniversary, the band is throwing a celebration at Homer Hops. "We will be giving away some very cool gifts to all those who attend and there will be a food truck, ice cream truck, and more! The show will open with a set from our friend and former member Billy Golicki, followed by a one-hour set from Tailor Made! Giveaways, some great presentations, and special events planned will make this a party not to be missed."
When: 1-5 p.m. Sunday
Where: Homer Hops
Cost: free
Global Village
Electrolyte is an eclectic trio from Central New York "that seeks to respectfully agitate evolving musical traditions from across the globe. Deeply rooted in jazz and prog rock, these three electro-acousticians are eager to do more, and sound vast with less. It consists of Ithacan Paul Merrill who plays a collection of quarter-tone brass instruments, keyboards, and effects; Rochesterian Peter Chwazik, master of the nine-string electric bass; and Denmark native and percussionist, Simon Bjarning. Together they perform, improvise, groove, distort and fuse Pan-American folk music and Euro art-rock with sensibilities from around the globe. Listeners are just as likely to hear imaginative renditions of Margret Bonds' art songs and tunes by Ornette Coleman as they are to hear covers from British-Bahrainian composer Yazz Ahmed and folk music from Armenia or Denmark. This respect-all approach drives Electrolyte's moxie and ads to their substantial body of original work."
When: 6:30-8 p.m. Sunday
Where: CRS Barn Studio, 2622 N. Triphammer Road, Ithaca
Cost: $10 suggested donation
Crossing Borders
Liam Lawson continues his monthly "Future Folk" series – for this edition, he'll be joined by Go Go Troubadour, who describe themselves thusly: "Go Go Troubadour's Florinda Larkin and Olive Mitra came together through a love of music, and Brazilian, soul and jazz music in specific. Both veterans of large ensemble gigging, theater and cabaret, Florinda and Olive bring their music together in this duo to explore songs they love in more intimate detail. Soaked in bittersweet melodies and gentle grooves, the music invites you to slow down, have a drink and luxuriate. Chin Chin!" They'll each play a set, then join forces for an impromptu collaboration to close out the night.
When: 7 p.m. Sunday
Where: The Downstairs
Cost: $10
Rockin' 'n' Rollin'
The Hi-Jivers, featuring former CNY natives Austin John and Dawna Zahn return from Nashville to the Auburn Public Theater, bringing along with them their old-school R&B/rock sound. Since moving to Music City in 2014, the pair has released a couple of EPs and a full-length album, "Something's Gotta Shake," while performing at festivals and clubs around the country. The two are currently writing a full-length sophomore album. 2022 will bring The Hi-Jivers fans a new line-up, new music and exciting new tour dates. Find out more about them here! Colin Aberdeen, frontman of Syracuse's Los Blancos, will open the show.
When: 7 p.m. Sunday
Where: Auburn Public Theatre
Cost: $20, available online here
Get Rhythm
Dave Davies RhythmMakers return for Jazz Mondays, as Dave Davies, Doug Robinson, Brian Earle, and Chad Lieberman will play classic jazz, blues, originals, and more.
When: 5:30-8:30 p.m., second and fourth Mondays of each month
Where: South Hill Cider
Cost: free; donations welcome
Florida Man
Key West-based Rob Benton will make a rare visit to Central New York; known for his high-energy stage show, he appeared on NBC's "America's Got Talent" show in 2010. Find out more about him here. He'll play in ONCO'S beer garden unless the weather does not cooperate; there are chairs and tables, but bring your own chairs and blankets for additional seating or the lawn areas. Open to ages 21 and up; no pets or children are allowed for this show.
When: 6:30 p.m. Monday
Where: ONCO Fermentations, Tully
Cost: $12.50, available online here
Goin' Galactic
Galactic Monday 2.0 returns for its second installment at Argos Warehouse, with the Galactic Escort Service promising "cosmic assimilation may occur." This week's players include Bryan Davis, Josh Oxford, Tenzin Chopak, Emmett Scott, Angelo Paradiso, and Ashley Ickes, who will offer up an evening of improvisations and explorations.
When: 8-10 p.m. Monday
Where: Argos Warehouse
Cost: $10 cash or Venmo at the door
Goin' Up Country
Wilco brings its "Cruel Country" tour to CNY, promoting its latest album, which finds the acclaimed band exploring its country roots. "There have been elements of Country music in everything we've ever done," says frontman Jeff Tweedy. "We've never been particularly comfortable with accepting that definition, the idea that I was making Country music. But now, having been around the block a few times, we're finding it exhilarating to free ourselves within the form, and embrace the simple limitation of calling the music we're making Country."
Kamikaze Palm Tree, the Los Angeles-based indie-rock duo of Dylan Hadley and Cole Berliner, opens the show.
When: 7 p.m. Tuesday
Where: Beak and Skiff Apple Orchards, LaFayette, New York
Cost: $55-$60, available online here
Fair Enough
The Great New York State Fair returns, offering dozens of concerts during its 13-day run. Here's the opening day lineup for Aug. 24:
PLUSH, 2 p.m. Chevy Park
Steven Page, 1 p.m. Chevy Court
Jimmie Allen, 6 p.m., Chevy Court
Chevelle, 8 p.m. Chevy Park
When: August 24-Sept. 5
Where: State Fairgrounds, Syracuse
Cost: concerts are free with fair admission
Volunteers Wanted
Ithaca Underground will hold an all-volunteer meeting for those interested in participating in the long-running, "radically inclusive" non-profit DIY organization that has put on hundreds of cool local events over the past decade. "Whether you're a new, current or former volunteer, this is the meeting for you! We will be discussing our current volunteer needs, and going over how to get involved. If you're unable to attend, but still want information about volunteering, shoot us a message! We're especially looking for volunteers looking to assist with day of show (door, photo, video, sound), outreach (design, flyering), marketing strategy, and creative fundraising." Find out more about IU here.
When: 7-9 p.m. Wednesday, Nov. 24.
Where: Buffalo Street Books
Cost: free
Like a Train
Freight concludes the 2022 Newfield Music Series at Mill Park. The roots-rock band is fronted by singer-songwriters Liam Lawson and JP Payton, who are joined by Loveday Greene, Chris Ploss, and Walt Lorenzut in the current lineup. The group plans to release its debut album in October. Find out more about them here.
Fitnell Farms BBQ Food Truck and Dennis' Homemade Ice Cream also will be on-site for the event.
When: 6-8 p.m. Wednesday, Aug. 24
Where: Mill Park, 222 Main St., Newfield
Cost: free
Life Songs
"With hits like 'Passionate Kisses' and 'He Thinks He'll Keep Her,' Mary Chapin Carpenter has won five Grammy Awards (with 16 nominations), two CMA awards, two Academy of Country Music awards and is one of only fifteen female members of the Nashville Songwriters Hall of Fame. Over the course of her acclaimed career, Carpenter has sold over 16 million records." In 2020, Carpenter recorded two albums – "The Dirt And The Stars," released in August 2020, and "One Night Lonely," recorded live without an audience at the legendary Filene Center at Wolf Trap in Virginia during the COVID-19 shut down, and nominated for "Best Folk Album" at the 64th Grammy Awards in 2022.
Caroline Spence, a Nashville-based singer-songwriter whose latest album is titled "True North," will open the show.
When: 8 p.m. Wednesday, August 24
Where: The Smith Opera House, Geneva
Cost: $39.50-$59.50, available online here
More Shows
The Inner Crazy play the Trumansburg Farmers Market at 4-6:45 p.m. Wednesday, followed by Elisa and the YesMen at 7 p.m.
Two Horse Johnson plays Friendsday Wednesday at Lucky Hare Brewing in Hector at 5:30 pm.
Rocko Dorsey plays Drifters on Owasco at 6-9 p.m. Wednesday
The Papa Muse Acoustic Duo plays Damiani Wine Cellars at 6-9 p.m. Wednesday
Six String Shotgun concludes the Dryden VFW's summer concert series at 6 -8p.m. Wednesday
Mystic Two plays Bright Leaf Vineyard at 6-8 p.m. Wednesday ($5)
Rachel Beverly plays Salt Point Brewing at 6:30 p.m. Wednesday
Sacred Root Kava Bar and Tea Lounge hosts its weekly Open Mic Night at 7 p.m. Wednesday
The Range hosts its weekly Salsa Night Latin Dance Party, featuring DJs and dance lessons, from 7:30 p.m. to 1 a.m. Wednesday
Jeremy Bussman hosts the weekly Open Mic Night at the Upstairs at 8-11 p.m. Wednesday
The Ravines play Brookton's Market at 5 p.m. Thursday
Raedwald is at Grist Iron Brewing at 5-8 p.m. Thursday
Good Dog plays Atwater Winery at 5:30-8 p.m. Thursday
The Oasis at Hazlitt 1852 Vineyards hosts its weekly Open Mic Night at 6-8:30 p.m. Thursday
The Yardvarks plays the Six Mile Creek Vineyard's Sunset Music Series at 6-8 p.m. Thursday
Aiken is at Cortland Beer Company at 6 p.m. Thursday
Bob and Dee are at Dano's Heuriger at 6-8 p.m. Thursday
Benny T brings his Open Mic Posse to the Ridge in Lansing at 6:30 p.m. Thursday
Levi and the Wranglers are at The Glen Haven at 7 p.m. Thursday
Chickenwire Parachute is at the Downstairs at 8-10 p.m. Thursday ($5)
Brett Beardslee are at Bagley's Winery at 5-8 p.m. Friday
NEO Project is at Hazlitt 1852 Vineyards at 5:30-8:30 p.m. Friday
Feed the Fire plays Buttonwood Grove Winery at 6-9 p.m. Friday
Pat Young is at Homer Hops at 6-9 p.m. Friday
City Limits plays the BoatYard Grille at 6-9 p.m. Friday CANCELED!
The Harry Nichols Band is at Hopshire at 6-8 p.m. Friday
Travis Knapp is at Summerhill Brewing at 6-8 p.m. Friday
Kipani is at Grist Iron Brewing at 6-9 p.m. Friday
The Green Holler Band is at Two Goats Brewing at 6 p.m. Friday
Crystal Vision continues the 2022 summer concert series at the Groton American Legion at 6:30-9 p.m. Friday
Whiskey Business is at Wagner Vineyards at 6:30-9:30 p.m. Friday
Bluesman Michael Charles returns to Garrett's Brewing at 7 p.m. Friday
Caleb Liber is at The Glen Haven at 7 p.m. Friday
Blast is at Drifters on Owasco at 7 p.m. Friday
Butternut Creek Revival is at Heuga's Alpine in Tully at 7-10 p.m. Friday
FAR Trio is at Cortland Beer Company at 8 p.m. Friday
Johnny Dowd continues his August residency with guest Kim Sherwood-Caso at the Downstairs at 8-10 p.m. Friday
John West plays solo at the St. Charles in Cortland at 9-11 p.m. Friday
Rachel Beverly plays Buttonwood Grove Winery at 1-4 p.m. Saturday
Green Holler is at Brookton's Market at 3-5 p.m. Saturday
Past My Bedtime is at McGraw Box Brewing at 3-6 p.m. Saturday
Li'l Anne and Hot Cayenne host a Cajun Dance Party at Hopshire at 5-7 p.m. Saturday
Brian Peak is at Owasco Lake Brewing in Moravia at 5-8 p.m. Saturday
The Delta Mike Shaw Band are at Bagley's Winery at 5-8 p.m. Saturday
The Tarps are at Summerhill Brewing at 6-8 p.m. Saturday
Bendher is at Homer Hops at 6-9 p.m. Saturday
Tenzin Chopak is at Stone Bend Farm at 6 p.m. Saturday
After Market is at the Westy at 6-8 p.m. Saturday
Friends with Bennys is at Grist Iron Brewing at 6-9 p.m. Saturday
The Notorious Stringbusters are at Two Goats Brewing at 6 p.m. Saturday
MVSTRNTE hosts EDM Night at El Rancho in Watkins Glen at 8 p.m. Saturday
EXIT 11 is at Cortland Beer Company at 8 p.m. Saturday
Yoshi Aerson opens for Maggie Lane at the Downstairs at 9 p.m. Saturday ($10)
The Mary Ott Band will play the Sunday Jazz Brunch at the Stonecat Café from 11 a.m. to 2 p.m. Sunday
Tailor Made will play its 30th anniversary concert at Homer Hops at 1 p.m. Sunday
Bob Keefe and John White play Red Newt Cellars at 1-3 p.m. Sunday
Dennis Winge is at the Finger Lakes Cider House at 1-3 p.m. Sunday
Fabi and Friends play Damiani Wine Cellars at 1-4 p.m. Sunday
Paul Noyd plays at Treleaven Winery at 1-4 p.m. Sunday
The Double Standards play Lansing Harbor Marina at 1-4 p.m. Sunday
Limited Axxess Duo is at Solera Tap House at 2-5 p.m. Sunday
The Inner Crazy is at Wagner Vineyards at 2-5 p.m. Sunday
Wingnut is at Grist Iron Brewing at 2-5 p.m. Sunday
Delta Mike Shaw and Carol Xtine are at Hazlitt 1852 Vineyards at 2-5 p.m. Sunday
Jess Novak and Ben Wayne are at ONCO Fermentations at 3 p.m. Sunday
The David Greybeard Band is at Two Goats Brewing at 4 p.m. Sunday
Bob Roberts Calamity plays Scale House Brewing at 4 p.m. Sunday
The new weekly series Beer Wax Sundays returns to Liquid State at 4-7 p.m. Sunday
Brett Beardslee brings his weekly Monday Night Blues back to Rasta Ranch Vineyards at 5-8 p.m. Monday
The Chris Taylor Trio plays the Super Cream Family Night and Truck Cruise In at 5-7:30 p.m. Tuesday in Homer
Robin Burnett and Scott Muir are at Solera Tap House at 5:30-8:30 p.m. Tuesday
The Smokin' Loons play the "Music in the Hollow" concert series at the Ellis Hollow Community Center at 6-8 p.m. Tuesday
The Center for the Arts in Homer hosts its weekly Open Mic Night at 7-9 p.m. Tuesday
Singtrece will host her Open Mic for Singers, Rappers, Songwriters & Poets at The Downstairs at 7 p.m. Tuesday
Toivo plays the Trumansburg Farmers Market at 4-7 p.m. Wednesday
Madd Daddy is at the Stonecat Café at 5:30-7:30 p.m. Wednesday
The Bollicine Brothers play Damiani Wine Cellers at 6-8 p.m. Wednesday
The Pelotones are at Ithaca Beer at 6-8 p.m. Wednesday
The Tribal Revival Duo plays Bright Leaf Vineyard at 6-8 p.m. Wednesday ($5)
Levi and the Wranglers play Salt Point Brewing at 6:30 p.m. Wednesday
Sacred Root Kava Bar and Tea Lounge hosts its weekly Open Mic Night at 7 p.m. Wednesday
Joe Henson hosts the weekly Open Mic Night at the Glen Haven at 7-9 p.m. Wednesday
The Range hosts its weekly Salsa Night Latin Dance Party, featuring DJs and dance lessons, from 7:30 p.m. to 1 a.m. Wednesday
Jeremy Bussman hosts the weekly Open Mic Night at the Upstairs at 8-11 p.m. Wednesday
Tim Vee and Pine Box join forces at Jake's Saloon in Horseheads at 8 p.m. Wednesday